When you arrive at the home screen to the World Bank's site on poverty this is the image you are  confronted with.  While it may be congratulatory to those who illuminate the plight of the impoverished around the  globe, it can also show the detachment the upper tiers of the globalized world has with the victims of the this phenomenon. While someone celebrates their victory and the  World Bank pats efforts of others on the back, these children still reside in this filth and destitute conditions.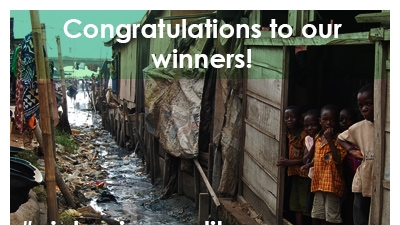 Robert Hunter Wade's address of the way the global poverty data is portrayed elicited my displeasure at this conduct on the web. Many uninformed citizens of well-off countries will sit down at their computers in their homes tonight with food in their stomachs and peace of mind while reading the information collected by institutions such as the World Bank that argue the level of those living in extreme poverty has went down, and while they will not directly address globalization, they do promote their own agendas by framing numbers like the popular 1.4 billion in their favor (188-190). Failing to mention the gross inaccuracies of their assessments and studies, the cases of no reporting such as China and India or the examples of disparate percentage proportions fly over our heads and the global community perpetuates what possibly may be the cause of the present poverty.
When alternative methods of assessing the true climate of global poverty are used such as life expectancy and "nonincome measures" it is clear that the World Bank has made massive underestimates of poverty numbers for rates of the past few decades to have remained the same (189). Even though these methods display reduced world poverty, it shows that the use of these figures and trends as factual evidence for the propagation of further globalizing behaviors is built upon false objective data. It is this key issue that has provoked my interest and in my search for groups that incorporate these appropriate assessment techniques I found that many relief programs do in fact utilize this information.
In the global poverty project's basic presentation of their goals and the present state of poverty which they combat, they recognize the  many other forms of poverty that aren't addressed such as healthcare, malnutrition, etc. I believe the importance of recognizing the limitations of the data used by the World Bank rather than settling for what can be displayed as adequate results of the global community to alleviate poverty is the true solution to the problem. While data collection and presentation only illuminate what must be faced, asking the big questions like those at the global poverty project will push our global institutions in a direction that fights for the population's wants and needs rather than those of monetarily oriented entities.